Journalist Encounter - Alison Potter, Staff Writer at Prima Baby & Junior Magazine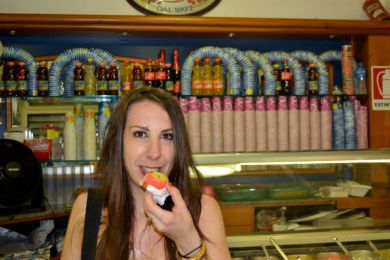 At Sublime PR we pride ourselves on the relationships we have with journalists, Prima Baby & Pregnancy is no exception. We've been dealing with Alison Potter for some time now on some fab and interesting stories and features for the parenting audience. Of course, for us it is all about the story and journalists value us for this. Alison was kind enough to give us a few pearls and tips for secureing PR coverage in the magazine...
What is your professional job title?

Staff writer at Prima Baby

What magazines/blogs do you write for?

Currently Prima Baby and Juniormagazine.co.uk

What is your Pet PR peeve?


When someone you're not on familiar terms with doesn't use your forename when emailing you. I think that's the height of rudeness! If it's a press release send out then that's ok, but for personal emails I don't think it's too much of a stretch to write someone's name.

How do you prefer to be contacted by companies and PRs?

By email – that way you can see the visual side and read the factual info at the same time. On the phone you have no idea how something looks, which does make a big difference!

How many emails and/or phone calls do you receive from PRs per day?

Around 100-150 emails. 20+ calls

What is the best & worst thing about social media?

You have a direct line to what people think and can communicate with readers in a way that wasn't possible before, which I love. Unfortunately though there are a lot of social media trolls out there, which is definitely the worst thing about social media!

What newspapers/magazines do you read?

The Times, The Telegraph, Metro, The Sun, The Guardian, The Mirror, Vice, Lainey Gossip, Empire Magazine, Elle, Oh Comely Magazine, The Debrief. I read a lot!

Are you a regular tweeter and can PRs contact you via Twitter?

Fairly regularly and yes PRs can definitely contact me via Twitter!

What makes a good story in your opinion?

Anything that piques curiosity or interest – after all isn't that why we read it in the first place?

What is your top tip for businesses/PRs wanting to get coverage in your publication?

Pitch wisely – know audience of the publication and also have a rough idea where you think it would sit well in the publication. Ican't tell you how many dating websites contact me looking for coverage but there's not much scope for them to be featured in a pregnancy and baby magazine!

What topical story is really grabbing your attention at the moment?

The discussions about monitoring people's online activity – both in terms of national security and in terms of cookies and how things are now advertised to us based on our what we've been looking at online. It fascinates me.

How important are good images and videos?

Essential. The whole package is important – you wouldn't write an article with half the facts so why would you feature something terribly photographed or filmed? I get so sad when a great story or article is let down by awful images.

What are your top 3 passions in life?

Learning, reading, experiencing – sorry if that's vague but that's the most apt way of putting it! I basically like trying new things and going on adventures.

How would you describe your impression/experience of working with Natalie at Sublime PR?

Natalie is efficient, smart and very easy to work with. She understands that journalists are often under a ton of pressure with tight deadlines and accordingly is incredibly helpful – it's great when someone knows and understands the industry!